All at one place and in top quality: tennis, badminton, footvolley, volleyball, floorball, excercises, fitness and small swimming pool. In summer also beach volley and beach tennis. Detailed offer for kids you can find in the separate section "For children" (in the main menu)
---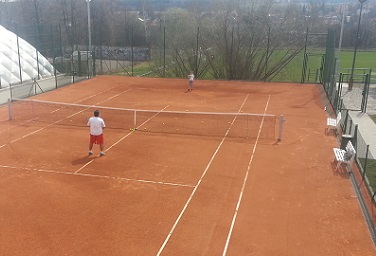 ---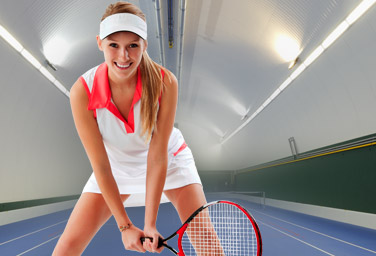 Tennis - winter season
In winter season - 4 courts 

2 x Tennis Sporter court in pressurized hall - unique surface (thin layer of natural clay on an artificial base), which ensures a pleasant game on clay in a dry environment all winter
1x indoor court with "Play It" surface
1x outdoor Tennis Sporter court with artificial lighting allowing to play in an open air even outside the main season in case of a good weather
---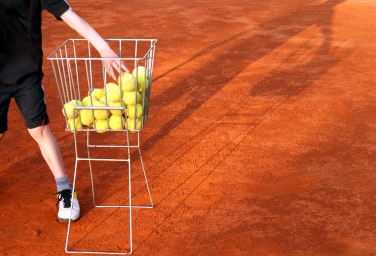 Tennis with coach
For tennis lessons please contact +420 607 577 921. New training hours are now available also in the morning and at weekends.
For kids there is a Tennis Academy going on every working day for the whole year. Subscriptions at tenis@esmarin.cz or +420 607 577 921.
---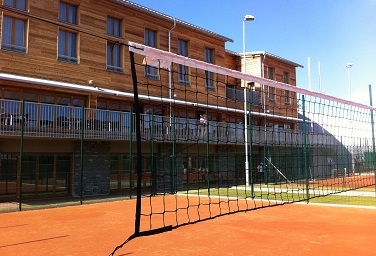 Volleyball / footvolley
Two clay courts for volleyball or futnet are available for the whole summer season.
Price: 200 CZK per hour
Ball rent: 40 CZK per hour
---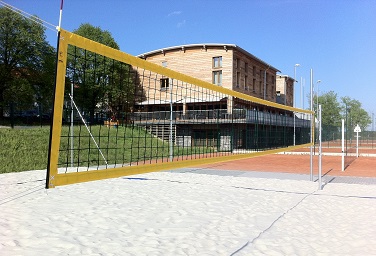 Beach volley/ Beach Tennis
In summer you can enjoy Beach Volley and Beach Tennis.
Price for court per hour: 8 - 15 h.: CZK 200,-   15 - 21 h.: CZK 300,-
Beach Volley Ball rent: CZK 40,- per hour
Beach Tennis Racket rent: CZK 30,- per hour
4 Beach Tennis balls rent: CZK 40,- per hour
---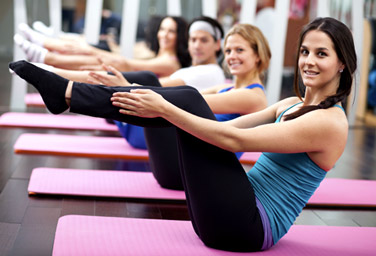 Exercises and trainings
In two exercise rooms, the sports hall and in the swimming pool a number of exercises and trainings for adults and children are held Bossu Body, fit joga, through floorball, fitboxing and street dance, to aqua aerobics and swimming for babies and toddlers. More info at +420 702 005 006 or info@esmarin.cz.
---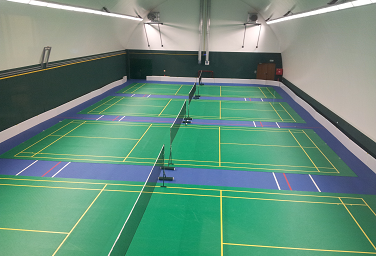 Badminton
Four badminton courts are open:
Monday 19 - 22:00
Tuesday and Wednesday 7-22
Thursday 7 - 17:30
Friday: 7 - 15:30
Saturday 7 - 22:00
Sunday 7 - 17:30
Court Price: 180, - CZK / hour 
---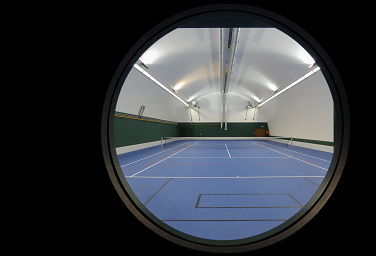 Multipurpose hall
In our multipurpose sports hall you can play besides tennis and badminton also:
Volleyball
Footvolley
Floorball
---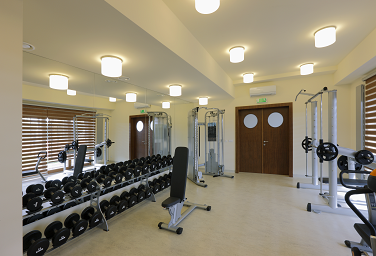 Fitness
Come to work out on the latest Precor machines in our gym. You will find both aerobic and strength machines and a complete set of dumbbells.
---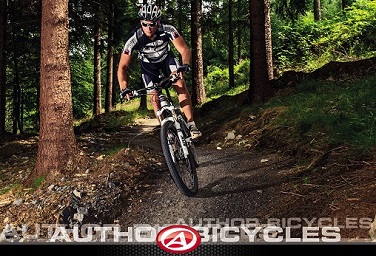 Bikes and e-bikes rent
Directly in Esmarin You can rent a bike or e-bike (Author brand) daily from 8 am to 10 pm. Besides bike rental there are also other services for bikers:
Borrowing of box with tools
Public stands for bikes and free of charge use of bike lock
Deposit for bikes and self-service bike cleaning
Bike shop
---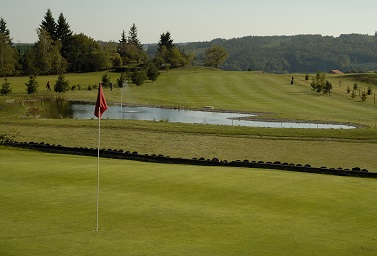 Golf
We will arrange for you a game on our partner's golf course Líšnice (approx. 7 km). For our hotel guests and card holders we make the booking and offer the following Green Fee for 18 holes (approx. 25% discount):
| | |
| --- | --- |
| Mon - Fri | CZK 600,- |
| Sat, Sun | CZK 850,- |
Contact our reception at +420 702 005 006.
More information about the golf course at www.gkl.cz

---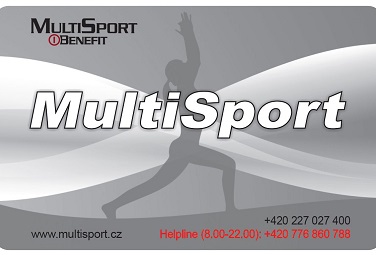 We accept MultiSport cards
Sport and relaxation for free every day :-)

Now you can use in Esmarin Center MultiSport cards. This sports and recreation program can be provided by your employer a in line with the MultiSport conditions you can use for free many services of Esmarin Center
---